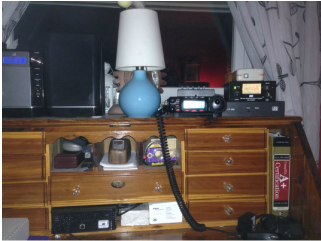 Good evening all! As I write this post I am sitting in what serves as both my temporary office, and my temporary shack, listening to some DX talking on 7.156. The thing that stinks, is that I can't really join the fray - my rain gutters, which are doing double duty as my antenna just aren't up to the task
[ed. read more about my gutter antenna here]
. That will eventually change! We recently did an addition on our house, and the room that used to be our basement catch-all storage room / cat litter box area (gross!) will be turning into my new office, and my new shack! Additionally, I am finally going to
pick up my new car
tomorrow, so my radio equipment that has been patiently waiting since being removed from the old car will finally get pressed back into service. I've been talking with a number of the local hams about the status of these things (or really the lack of status) so I decided to start this blog while things are in the early stages, so that everyone can play along, give a newbie feedback and advice, and hopefully have some fun!
As I make progress on these projects, I'll post info and pictures about what I'm doing here [
ed. there are a bunch of pictures in the gallery too!]
. While the two main ongoing projects will be the vehicle install and the shack build, if other things pop up, I might just slip them in here as well. ​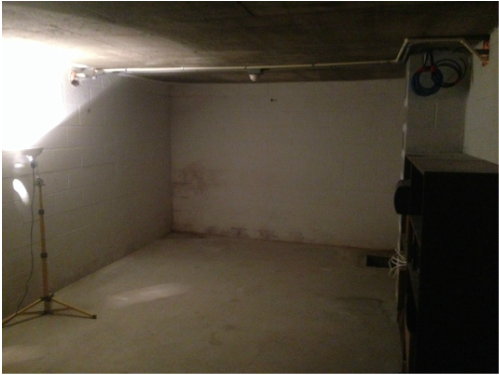 For starters, here is where the home QTH project started: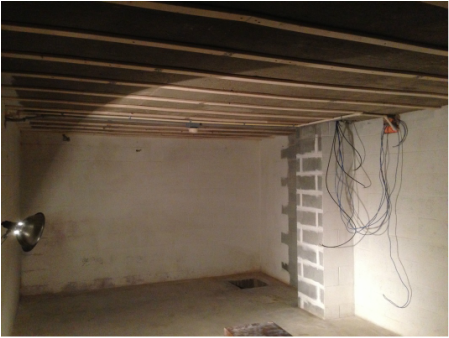 And here is where it stands today:
​
​Not much progress I know, but at least it's started! A couple highlights that you can't really see in the pictures however:
This room is under the garage, so in addition to a shack and an office, it could also serve as a prepper bunker, because it is basically an underground concrete cube! This will have implications for getting coax in and out, but I own a pretty big hammer drill, so I think I'll be okay.
The front wall faces the driveway, so before repaving after the recent housework, I buried an 8' ground rod under the driveway, bonded that to two additional 8' ground rods on either side of the drive way, and also bonded it to an 8'ground rod that projects horizontally into the room. The thought is that I can eventually build an extensive safety and RF ground system outside, that circles the whole house - the bit that would have to go under the driveway is already done!
I spent weeks (and I mean like, multiple months worth of weeks) dehumidifying and using some active enzymes to get the cat smell out of the room. I just sealed the concrete this past week so now the room is minty fresh! (well, maybe not quite, but at least the room doesn't smell like cat butt anymore!)
There are a total of 3 pieces of conduit, 2" in diameter, installed that run from this room clean to the attic. There is also conduit and a large outside junction box to the side of the house, that is just waiting for coax, connectors, and other fun entrance panel type stuff.
​​ As for the mobile Shack, well, no pictures yet, because the car is sitting at the dealer waiting for me to pick it up at 16:00 UTC (Thats 11:00am Eastern Standard for the non-hams that may stumble on my little corner of the Internet).
Use the Buttons Below to Read More on the Topics in This Post