Radio Rocket Ground Station - APRS
Here's another post with some details on the process of building a model rocket with an electronics package to do some telemetry and messaging via APRS, and LoRa, during a short rocket flight. Make sure to check out the Radio-Rocket Tag to find more posts, or check out the summary static pages on the project posted here. Some of the code is also finding it's way to a github repo. I wrote a fairly detailed summary post as an intro to all of this, that you might want to check out as well.
The Ground Station
In order to communicate with a rocket that has radio gear on it, you need to have a way to receive, and potentially send back, radio signals of your own! I'll talk specifics about the rocket itself in another post, but for now, the main thing to know is that the rocket currently has 2 radios on-board:
This means that the key radio functionality needed in a ground station is to:
Receive APRS Packets
Do both RX and TX to enable two-way communication with the transceiver on the rocket
This post will focus on the first item - I'll detail the transcieving via LoRa part of the ground-station in another post.
To get started with these things, I wanted to play around with stuff I had on hand, as much as possible. What I have operational right now, as a result, is pretty much a kludged together selection of things I had on hand, freebies, and things that were fairly inexpensive to purchase. We'll call this the V1 Proof of Concept, as I'm already scheeming for the more permanent version, now that I've done some testing.
APRS
APRS can be a little overwhelming if you've never dabbled. Its a topic that is both deep and wide, so if you need general information, I'd reccomend starting at aprs.org. For my purposes though, it was pretty straightforward to break down into steps what I needed to do, in order to get set up to receive the packets.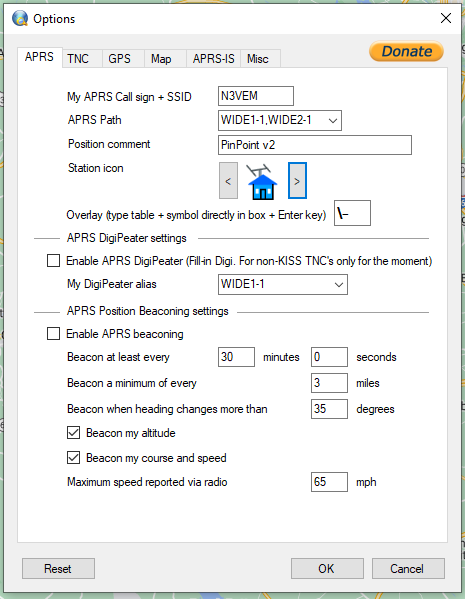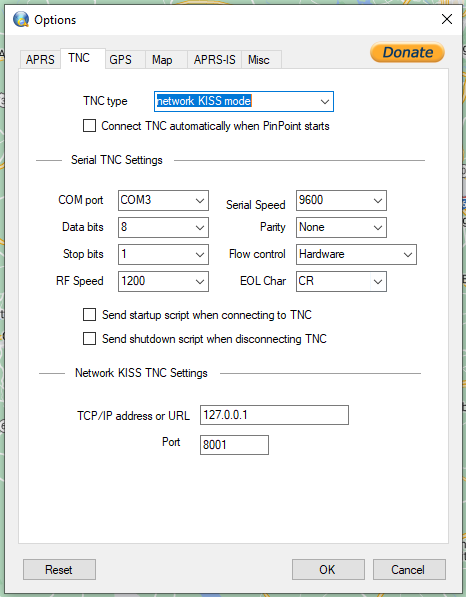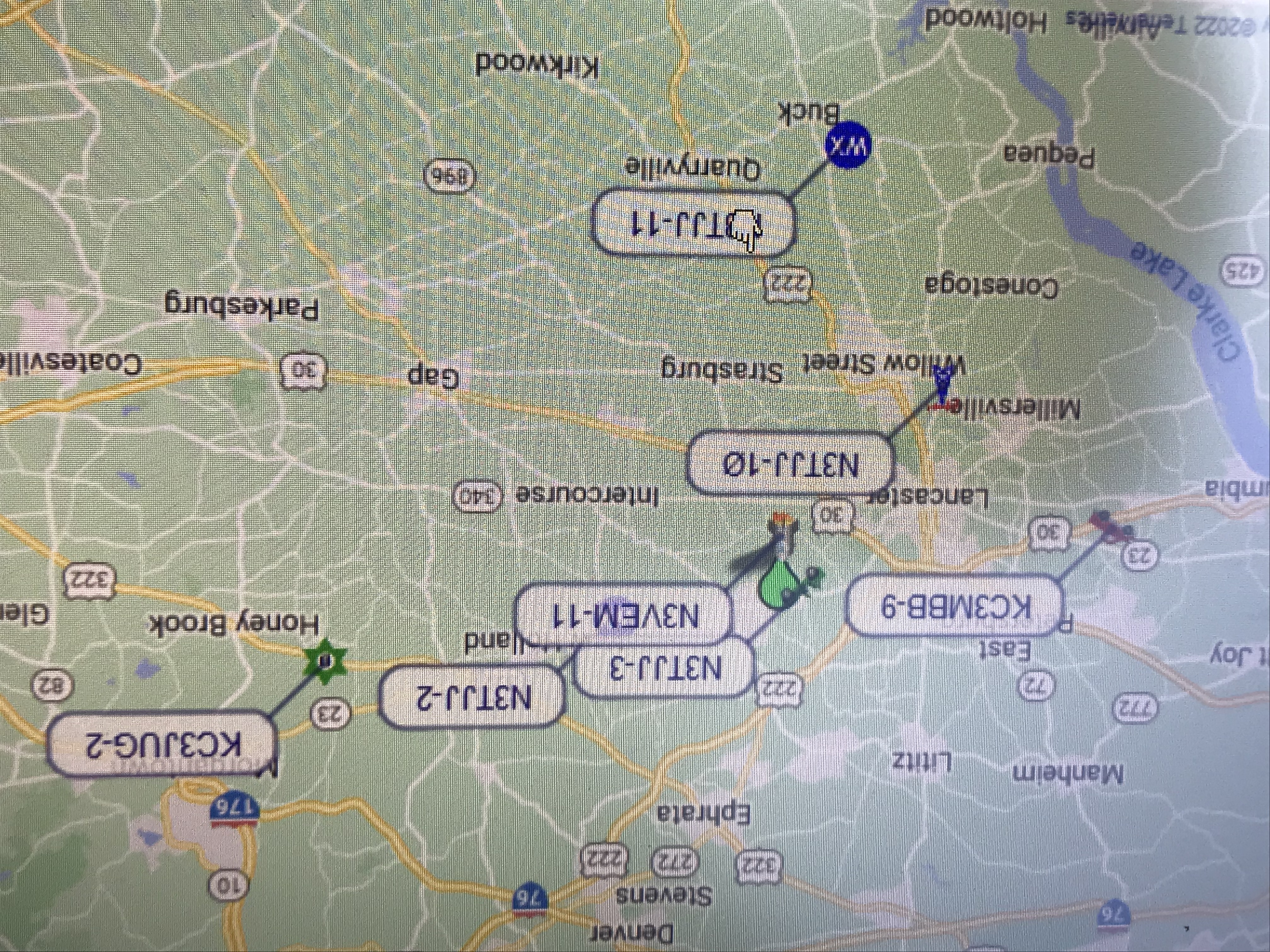 And that pretty much covers getting the APRS half of the ground station set up. Next time I'll give details on the LoRa half, which is where the really fun stuff like telemetry, dashboarding, and keyboard to rocket to keyboard messaging happens.